The Megan Collection Launch Party Recap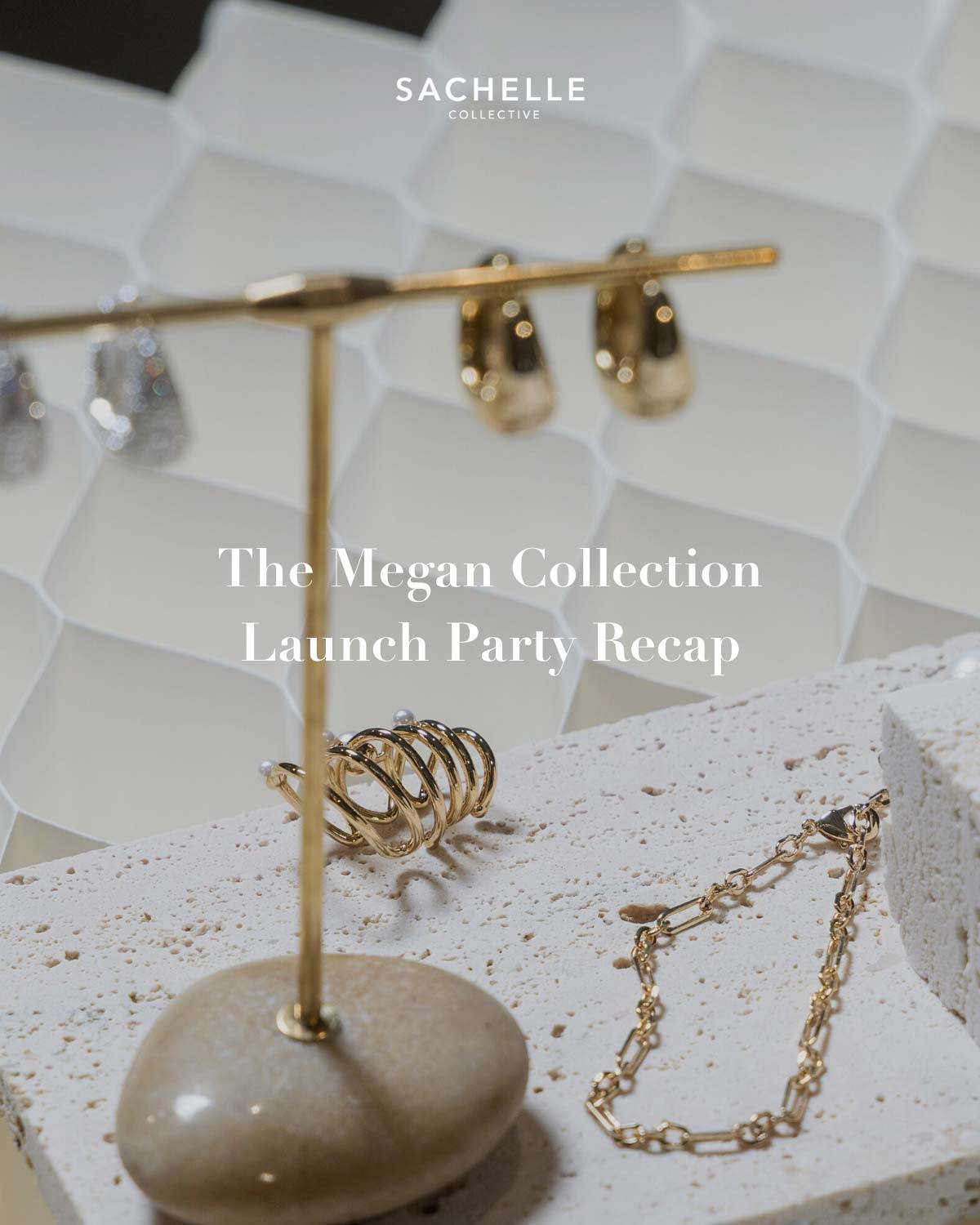 Last week, we hosted an unforgettable launch party at Soho House to celebrate the release of our latest collection with Megan (@Emmegann). After months of meticulous planning and pouring our hearts into this project, the day had finally arrived to share our creations with the world. Read more about the day below!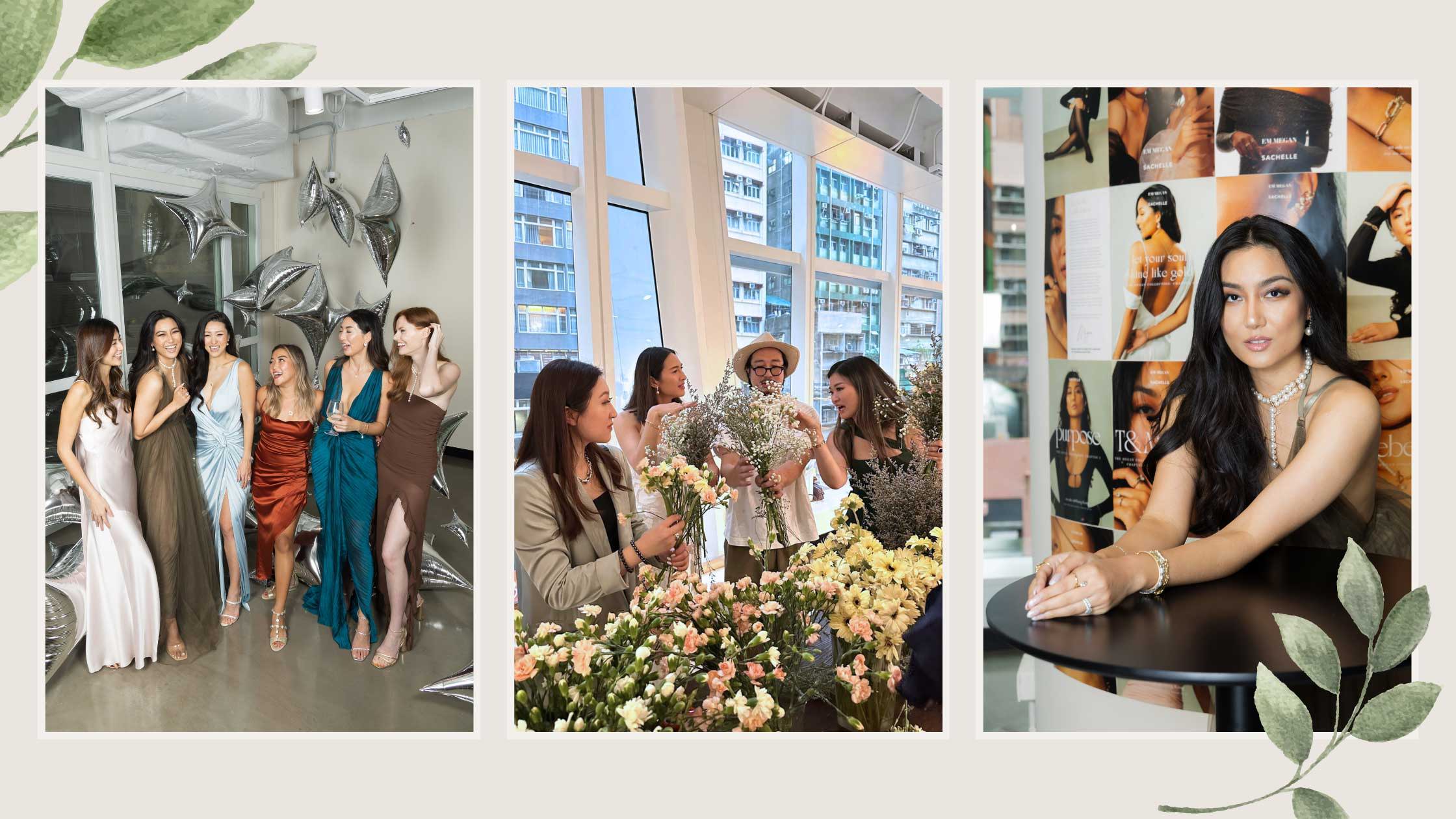 L to R:
1. Megan and her friends had a blast taking photos together with the balloon installation.
2. Everyone made their own flowers bouquets at our DIY Flower Booth!
3. Megan looked stunning while wearing the Chamani Statement Pearl Choker.
Prior to the event, the Sachelle Collective team spent a whole day transforming the room to a fun-filled space. The most popular photo spot, the silver balloon installation, came from Megan's Pinterest board, provided a whimsical touch to the event. We also had a poster feature from our campaign shoot that gave off major 90's vibe and an extra touch of nostalgia.
You can't host a party without some extra fun. We lined up acitivities such as a flower bouquet station allowed guests to assemble personalized arrangements to bring home, while a spin the wheel game offered surprises and prizes that definitely got everyone excited.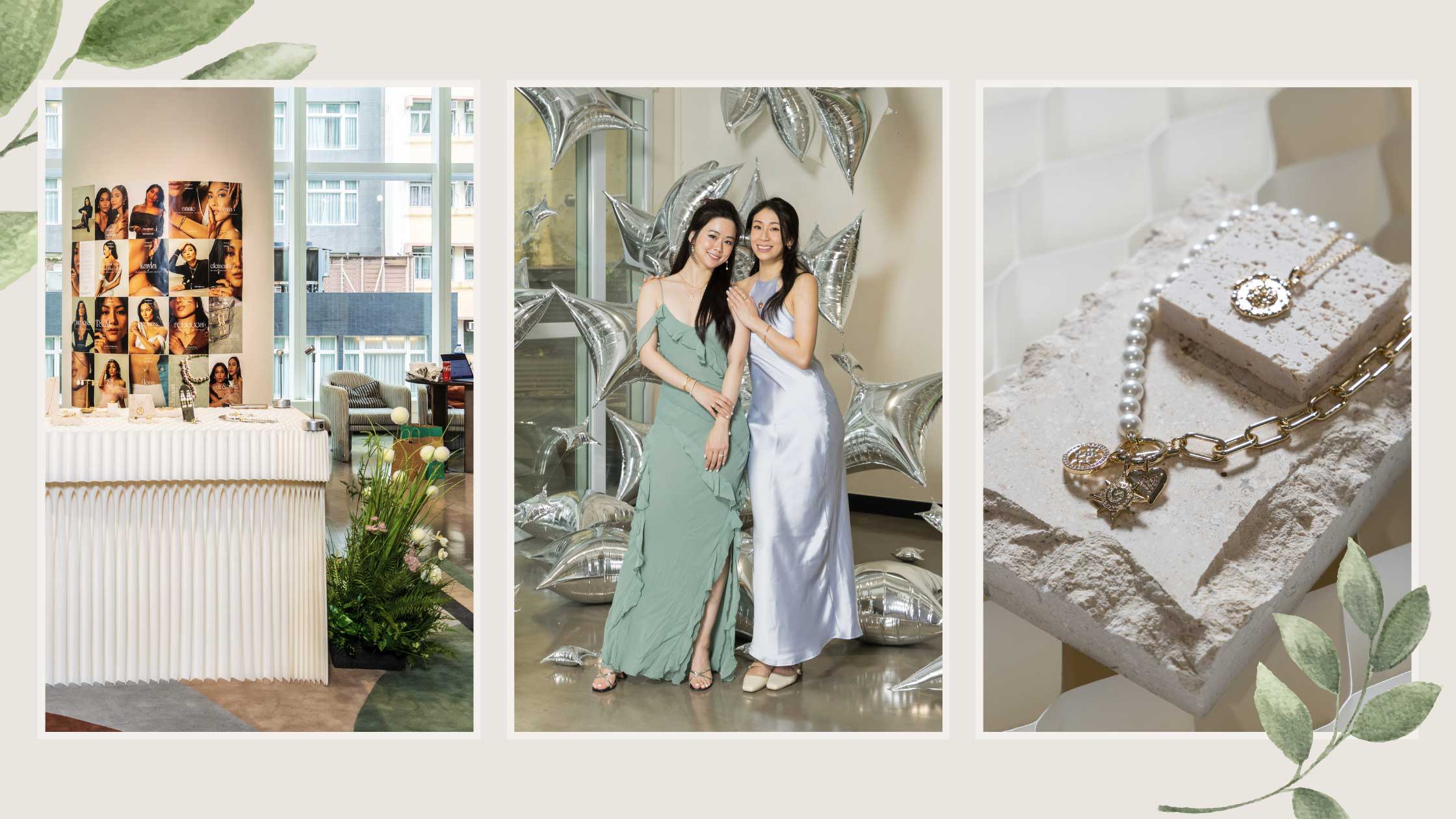 The launch party for our latest collection with Megan was an afternoon filled with laughter, excitement, and cherished memories. We couldn't have pulled this 100 people event without for our amazing Sachelle Collective team. A heartfelt thank you l for the love and support we received from everyone who joined us on this day. We hope you love the the pieces as much as we do!
See more from The Megan Collection: Chapter 2
Written by Sarah, Co-founder of Sachelle Collective