Personalized Jewelry: The Perfect Gift for the Festive Season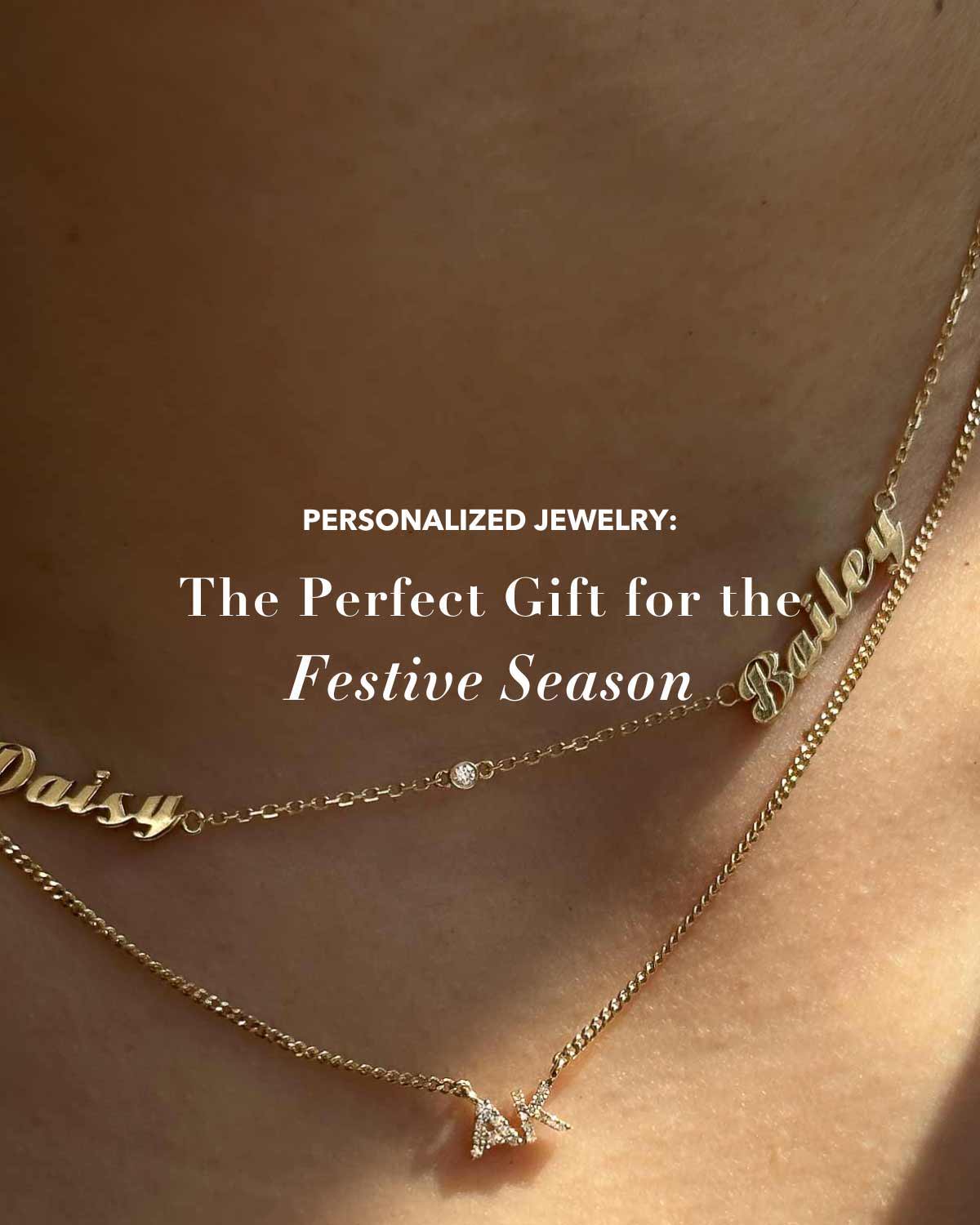 We get it. As the festive season approaches, finding the perfect gift can be such a challenge. Personalized one-of-a-kind jewelry offers the ultimate solution for anyone on your gifting list. These meaningful necklaces have made a strong comeback this year since Sarah Jessica Parker wore her iconic "Carrie" necklace in Sex and the City. Engraving your name or your loved ones on a jewelry is the most heartfelt way as a reminder that you are always cherished. Keep reading for more.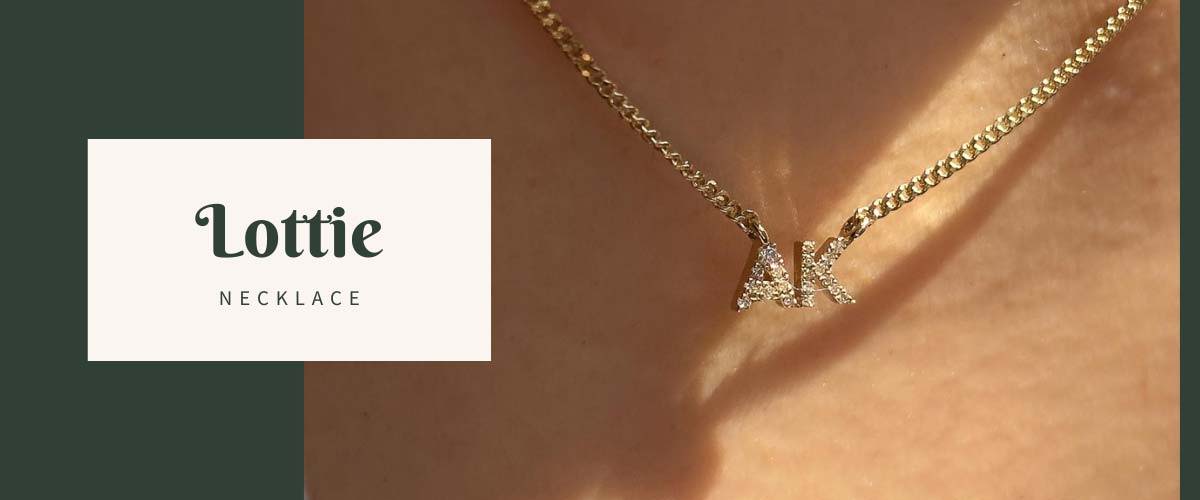 The Modern One: Lottie Custom Nameplate Necklace
The Lottie necklace is both modern and edge-y. The personalised necklace features a modern San Serif Font that goes perfectly with the glimmering set of diamonds. Sexy and sleek, this necklace is for those who set trends.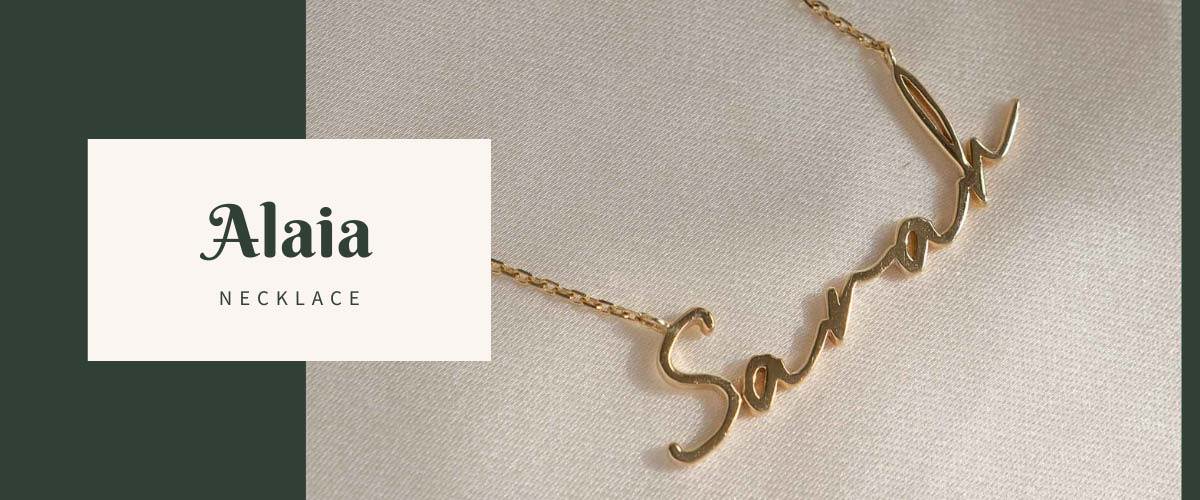 The Elegant One: Alaia Custom Nameplate Necklace
Delicate yet dazzling, the Gabrielle necklace whispers sweet nothings to your heart. The solid gold necklace showcases a solid gold script font adorned with a tiny dazzling natural diamond stud, elegantly suspended from a classic chain – perfect for those who like a touch of romance with their jewelry.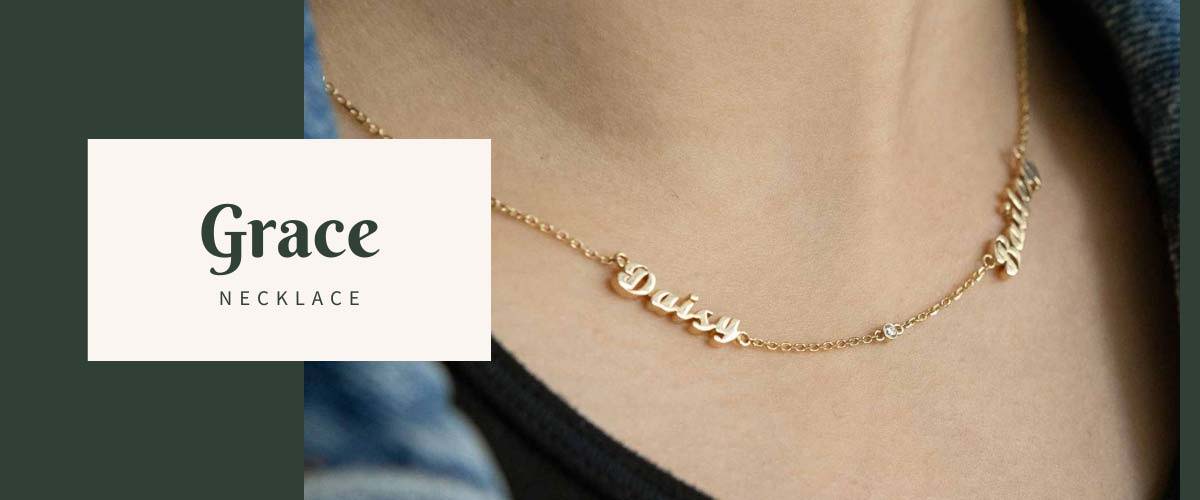 The Compassionate One: Grace Custom Nameplate Necklace
Moms, this one's for you! This remarkable Custom Multi-Nameplate Necklace with Diamond Stud was created for those who want to keep more than one name close to their heart: offering space for up to two 6-lettered names and accompanied by sparkling diamond for an irresistible shimmer. Crafted to treasure your loved ones that are equally dear.
Our Collection of Custom Nameplate Necklaces are all crafted in the finest 14k solid gold, available in yellow solid gold, white gold, or rose gold. Our diamonds are expertly selected by their clarity, color and brilliance- ensuring only DEF colored diamonds with VS and above clairty grade.
Customization Process and Timeline
In our commitment to delivering exceptional quality, each piece undergoes a meticulous customization process. This process typically takes 3-4 weeks, ensuring that attention is given to every detail.
With the launch of our latest collection of personalized necklaces, you may now experience the joy of owning a unique piece of jewelry that tells their personal story. So, celebrate the bond with your loved ones with a heartfelt and timeless gift that will be cherished for years to come.
See more from The Fine Custom Nameplate Necklace Collection:
Written by Casey, Marketing Assistant of Sachelle Collective