How To Effortlessly Style Your Valentine's Day Outfits with Jewelry.
It's official. We are two years into a pandemic, and safe to say that we are all pretty done with it all. While we have been staying cozy and safe mostly at home, it's still important to have fun especially during the most romantic day of the year. To make the upcoming Valentine's Day feel extra special lovey, whether you are spending it with your S.O., BFF, or showing yourself some self-love, why not swap your WFH sweats with a cute outfit with matching jewelry that can lift you up on this special day.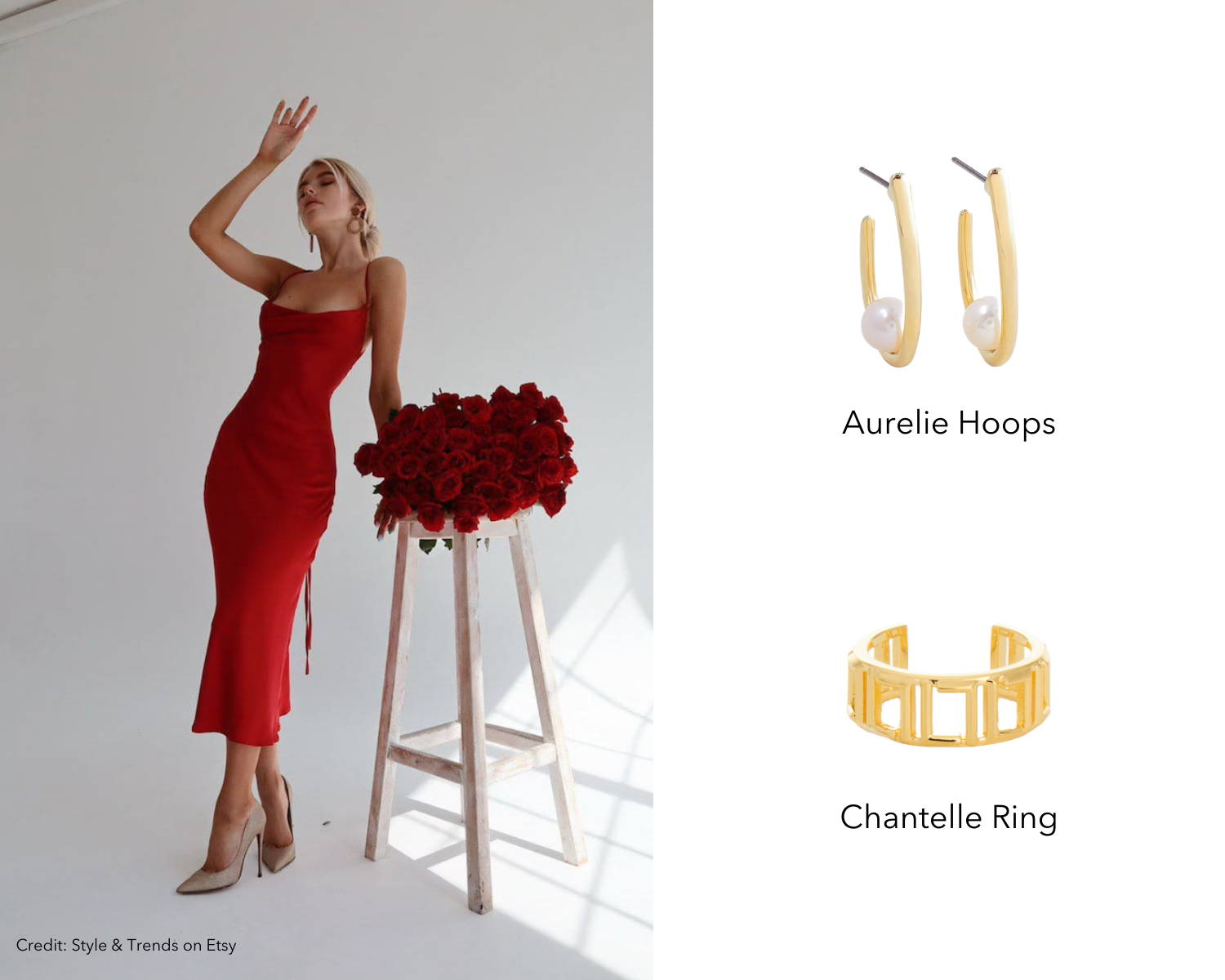 Valentine's Day is the perfect day to wear the color of love. Whether you are going on a first date or a ladies' night out, style an iconic red silk slip dress for the ultimate effortless glamour. Have all eyes on you with a classy hoop earrings like the Aurelie Pearl Hoops Earrings and the Chantelle Structured Ring to match with this statement look.
For a Netflix and Chill Night
Setting for a chill, romantic, and relaxing night at home? Even if you are staying in, there's no reason not to be a little dressed up! One of our founder Michelle's favorite Sleeper pajamas is the perfect addition for lounging at home. Accent your outfit with the Angelica Heart Necklace and these cute Lily Flower Studs to create an uber glamorous look at home.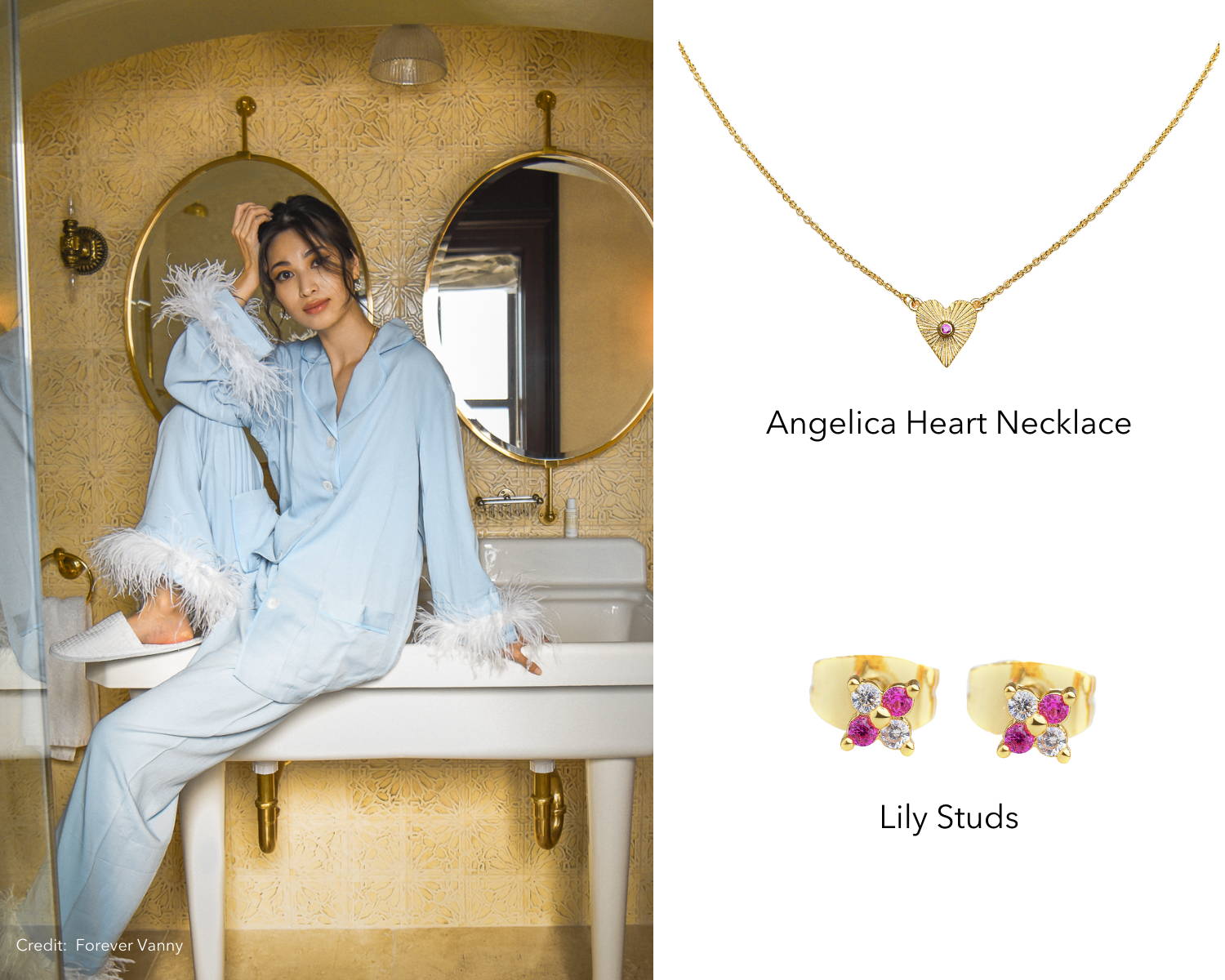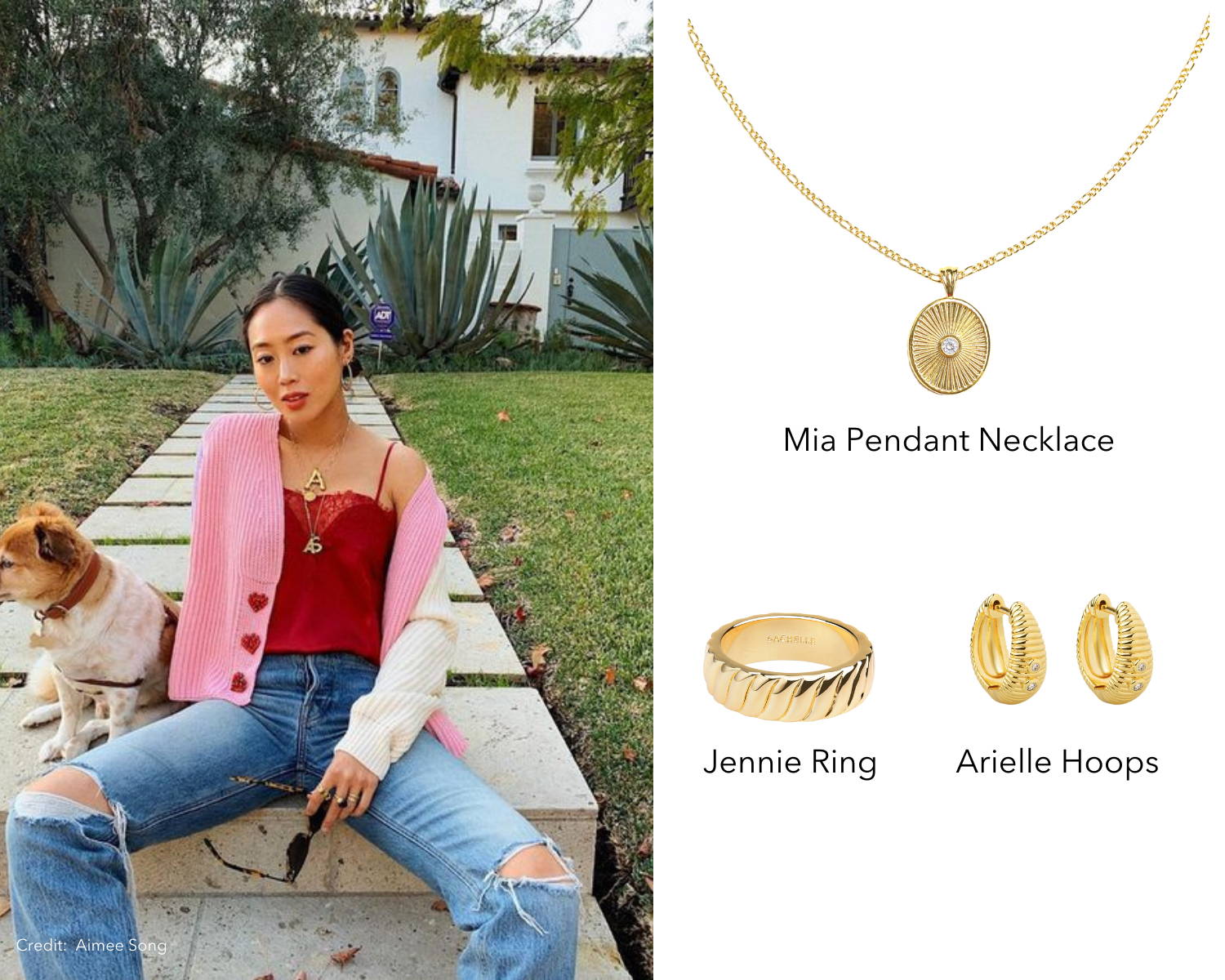 Heading outdoors for a picnic or brunch? It's still important to look cute at a picnic in case there is a lot of fun snapping! You can layer up a colorful cami top with a pink cardigan, and pair it with your favorite mom jeans for comfort. To accessorize, pop up your hair with a silk scarf and match it with the Arielle Ribbed Huggies, Mia Pendant Necklace, and Jennie Ring to complete the look.
For a Gallery-Hopping City Date
If you are headed to the city for a day date like gallery-hopping, you can stay stylish and warm with a neutral-color oversized blazer and flared denim jeans to sneak in a feminine flair. Style the chic look with the classic Alexa Hoops, Belle Heart Chain Necklace, and the gleaming Gabby Signet Ring to turn heads at the gallery. If you are looking to define your figure, you can always add a belt to accentuate the waistline!
For the month of February, we are gifting a US$120 e-Gift card to one lucky winner. The rules are real simple- head on over to our giveaway post and enter for your chance to win. Winners will be annouced on Feb 15th on our IG Story. Good luck!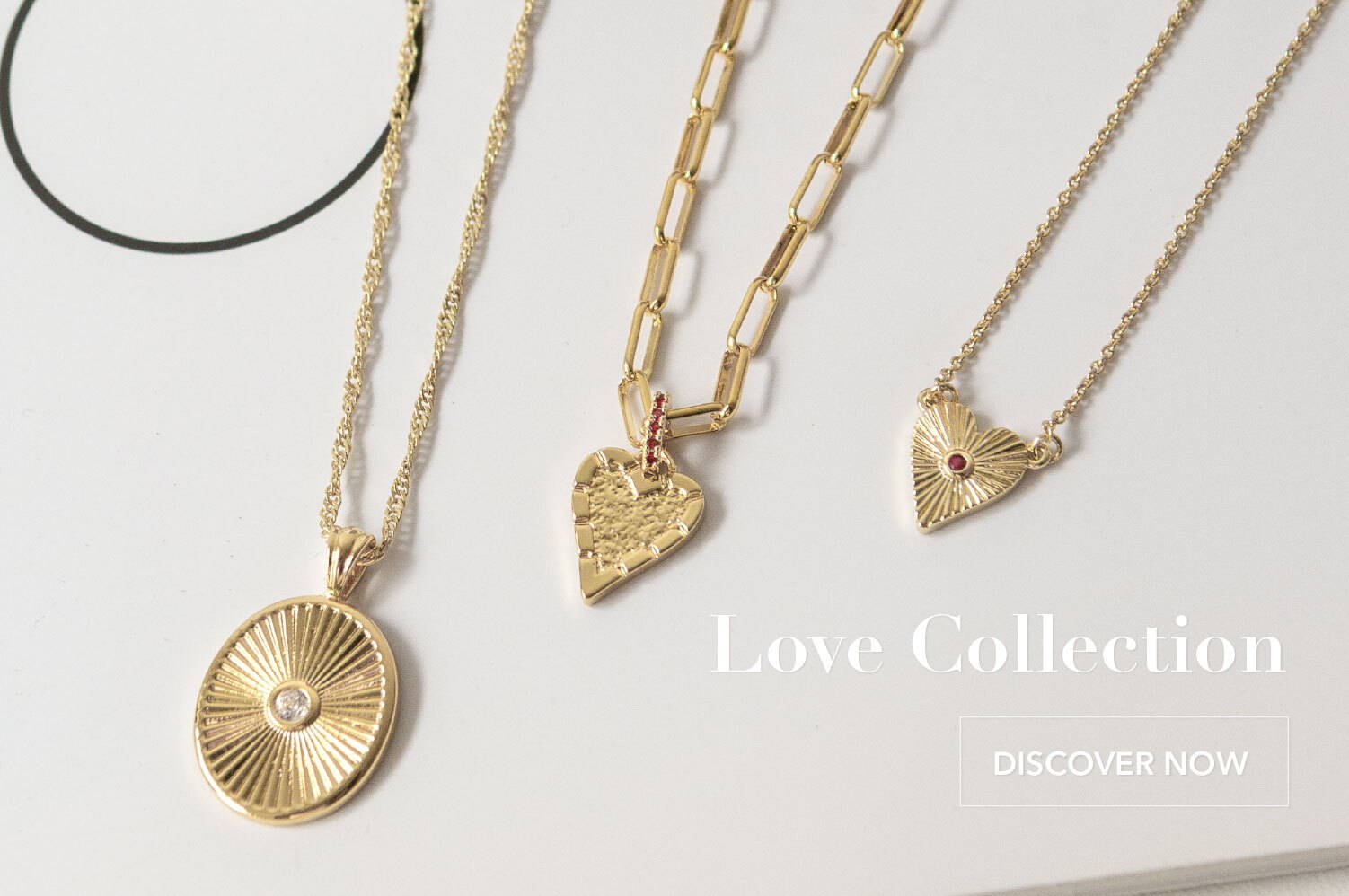 Love is in the air. Be it a gift to yourself or to your loved ones, now you can give the love of your life that one thing that has it all. From gilded vintage heart pendant necklaces to luxurious ruby signet ring and other pieces, the Love Collection has everything you need.
---
Written by Michelle, Co-founder of Sachelle Collective