Behind-the-scenes: Birth Flower Collection Launch Party
Hello from the founders of Sachelle Collective! Hope 2022 is treating you well so far and you've had an enjoyable break. We recently launched the Birth Flower Collection, a collaboration with a watercolor botanical artist Ella Doo, and wanted to share some behind-the-scenes with you. Scroll down to see where we got our inspirations from, the process of creating the collection and a recap of our launch party from a few weeks ago!

The February birth flower pendant and February Amethyst birth charm in paired with the Delia Chain.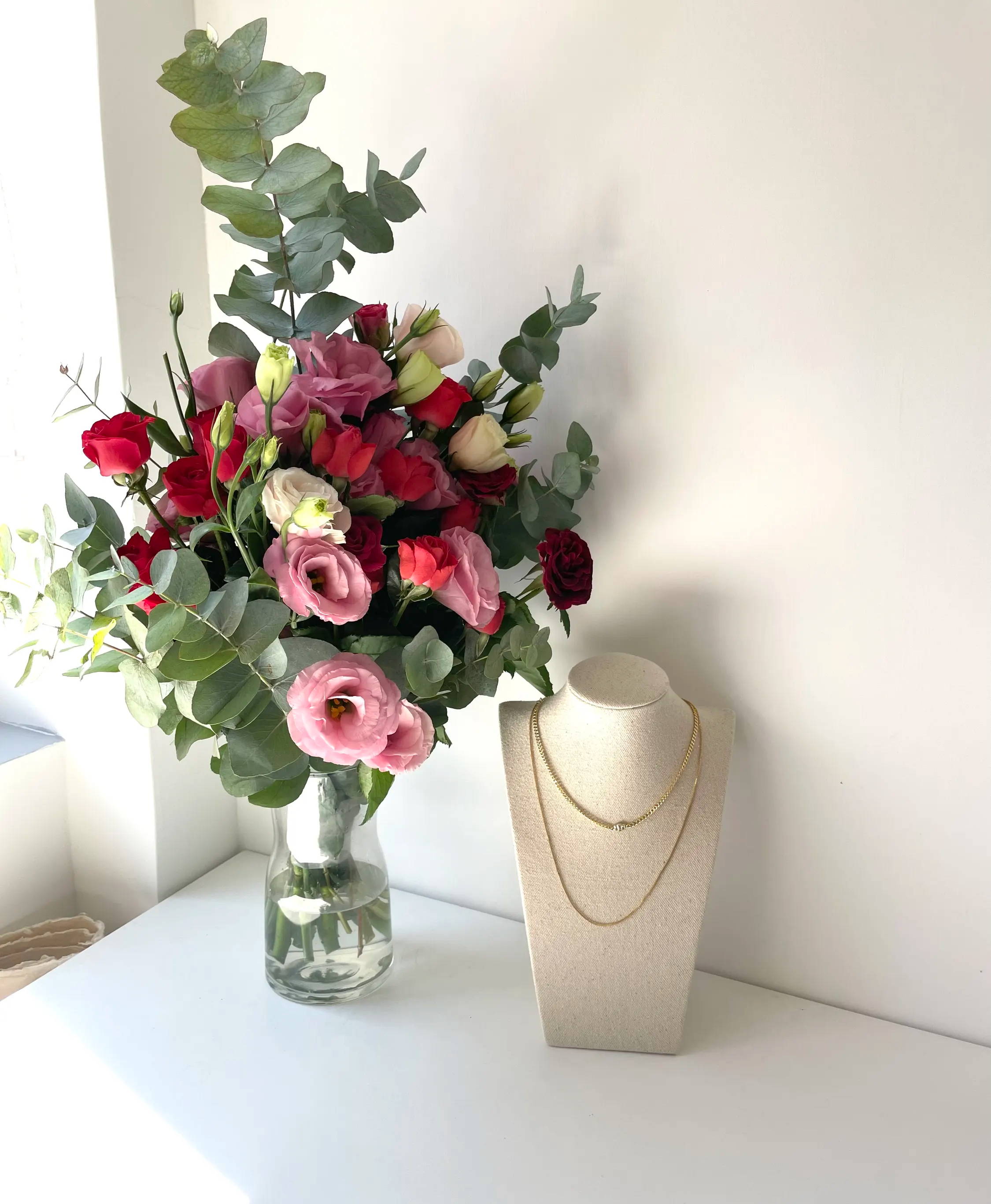 A typical bouquet in our studio sitting in my favorite corner

Sarah and I are huge flower lovers- there are always fresh flowers in our studio as it freshens the space, and lifts the mood up for us while we work. We love them not only for their natural beauty, but also for their symbolic meanings and their flower language behind them. So naturally, it has always been on the drawing board for us to create a meaningful flower jewelry collection one day for Sachelle Collective.

We discovered Ella while scrolling Instagram feed one morning in last April, where her lovely painting caught our eye on the discover page. The next thing you know, we spent the entire afternoon scrolling through her feed falling in love with her beautiful and delicate paintings.

I met with Ella for coffee shortly since we are luckily based in the same city. It was particularly special to meet and connect with a fellow Canadian based in Hong Kong. At our meet-up, I shared our vision to design a collection with twelve meaningful flower pendant necklaces, and she was immediately on board with us. Ella then spent the summer illustrating and hand-painting the twelve birth month flowers for the collection.

Like her painting, Ella has the sweetest and most gentle soul. For the collaboration, she has kindly offered to donate her commission fully to two charities dear to both our hearts. The first charity we donated to is the Malala Fund, an international non-profit organization that advocates for girls' education and access to a quality and safe environment. The second charity is Branches of Hope, which works with marginalized individuals and communities in Hong Kong, helping everyone locally access resources.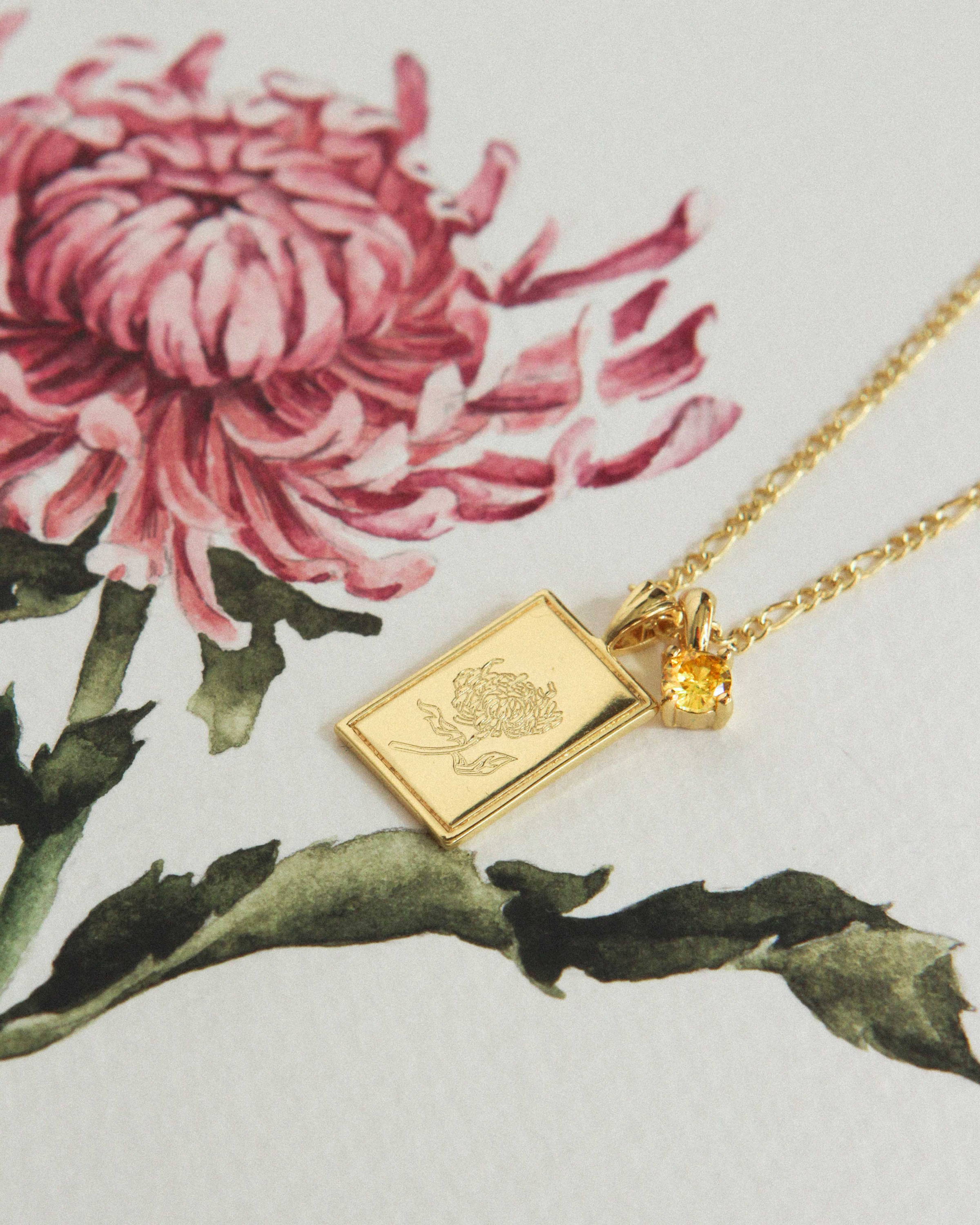 The flowers on the beautiful birth month necklaces are hand-illustrated by Ella. Her watercolored paintings are then digitalised and laser-printed onto the gold pendants.

The Birth Flower Collection took over six months from the initial design to the end result of the beautiful pendant necklaces that you see today. Many challenges were met along the way, such as sampling the pendants a handful of times to perfect the laser engraving and changing the designs of the birth charms to match the pendants beautifully. Not to mention the production delay which led us to launch the collection much later than initially planned. We definitely own it to the efforts of our partners and artisan teams, who have brought our vision and Ella's illustrations to real life.

To celebrate the birth of our first collaborative collection, we booked a beautiful Scandinavian cafe Hjem that we loved going to in our neighborhood. I want to express my gratitude again to those who stopped by to preview of our Birth Flower Collection and hope you enjoyed the delicious mulled wine and Scandinavian cheese as well!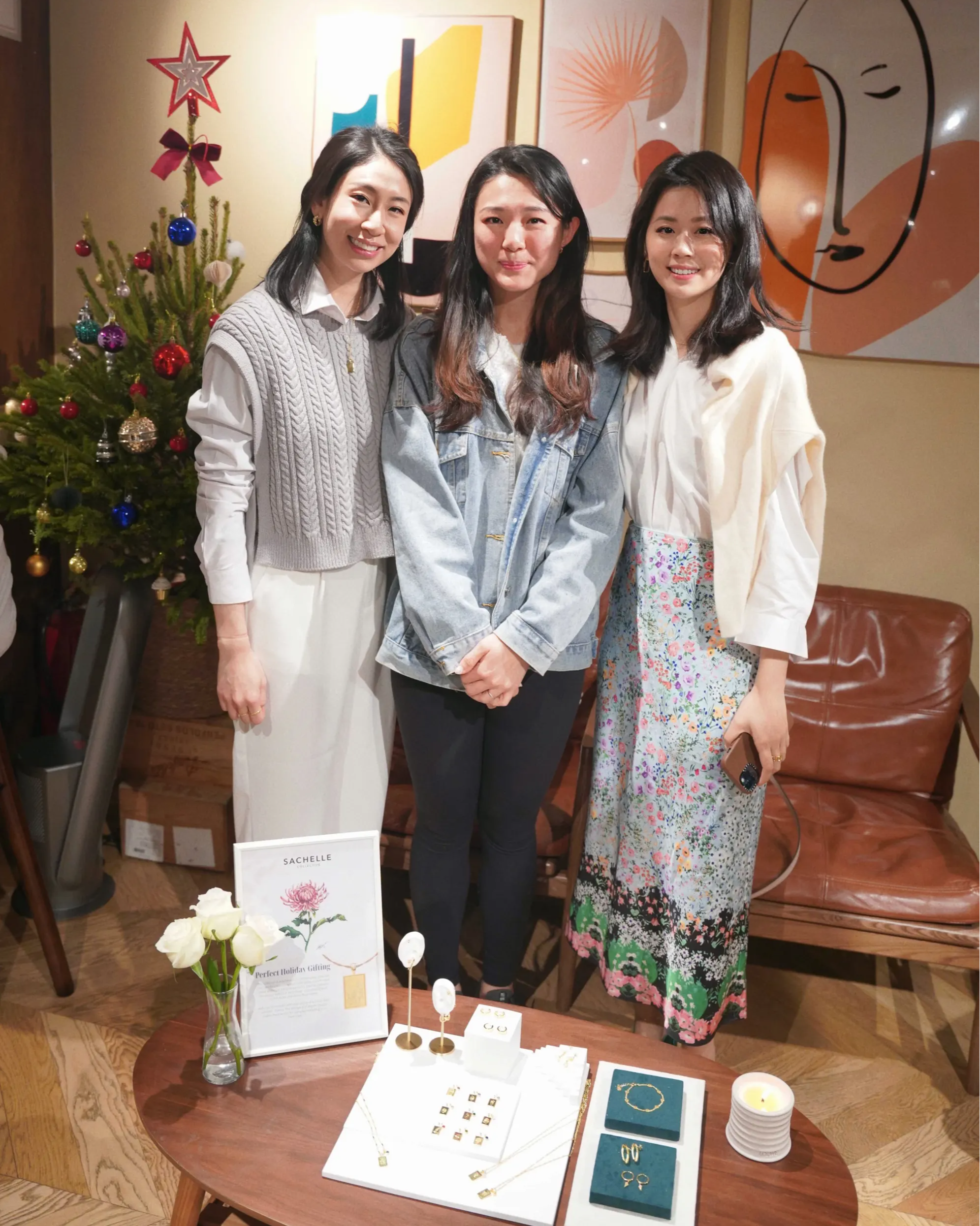 Left: Sarah, Middle: Ella, Right: Michelle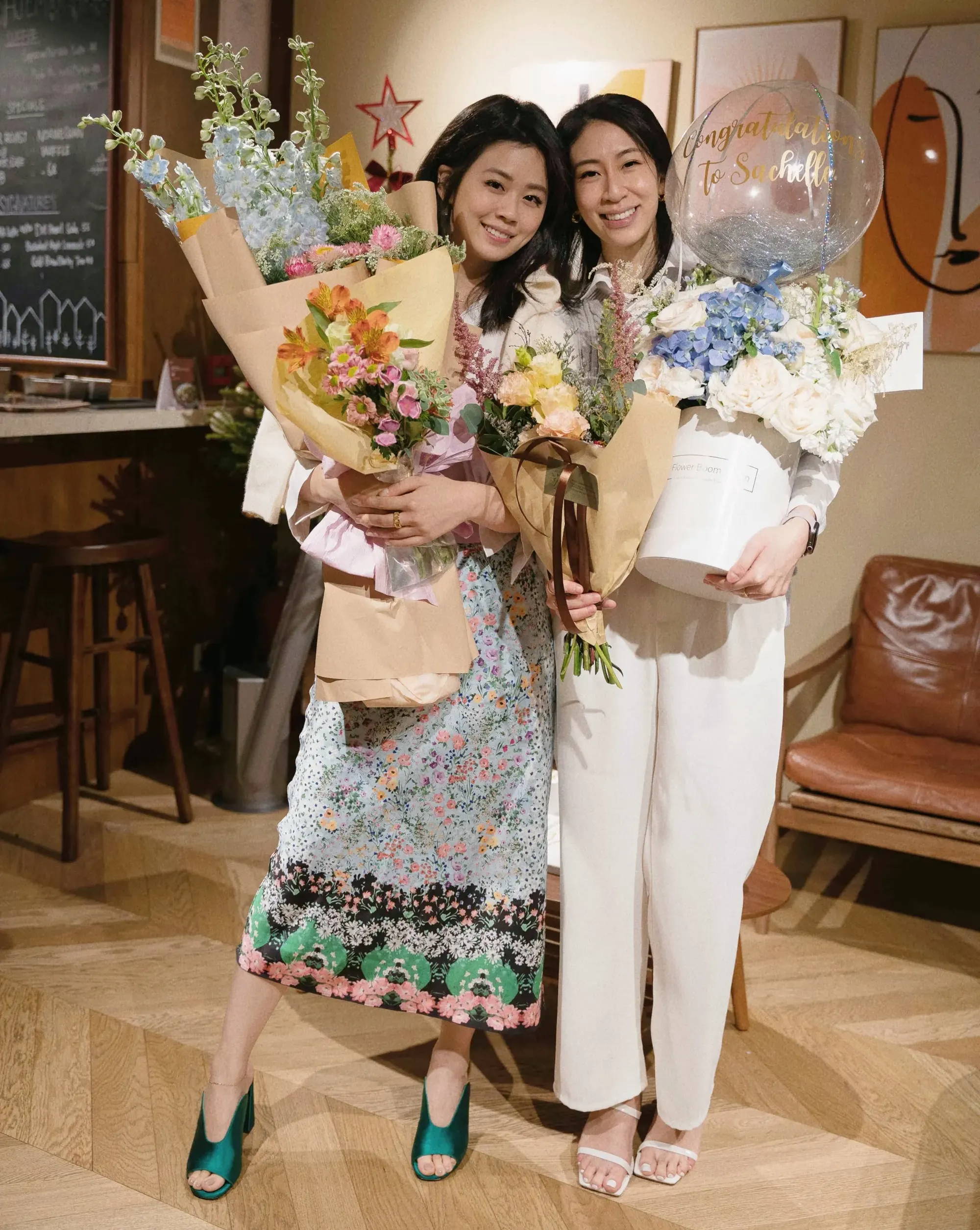 Left: Michelle, Right: Sarah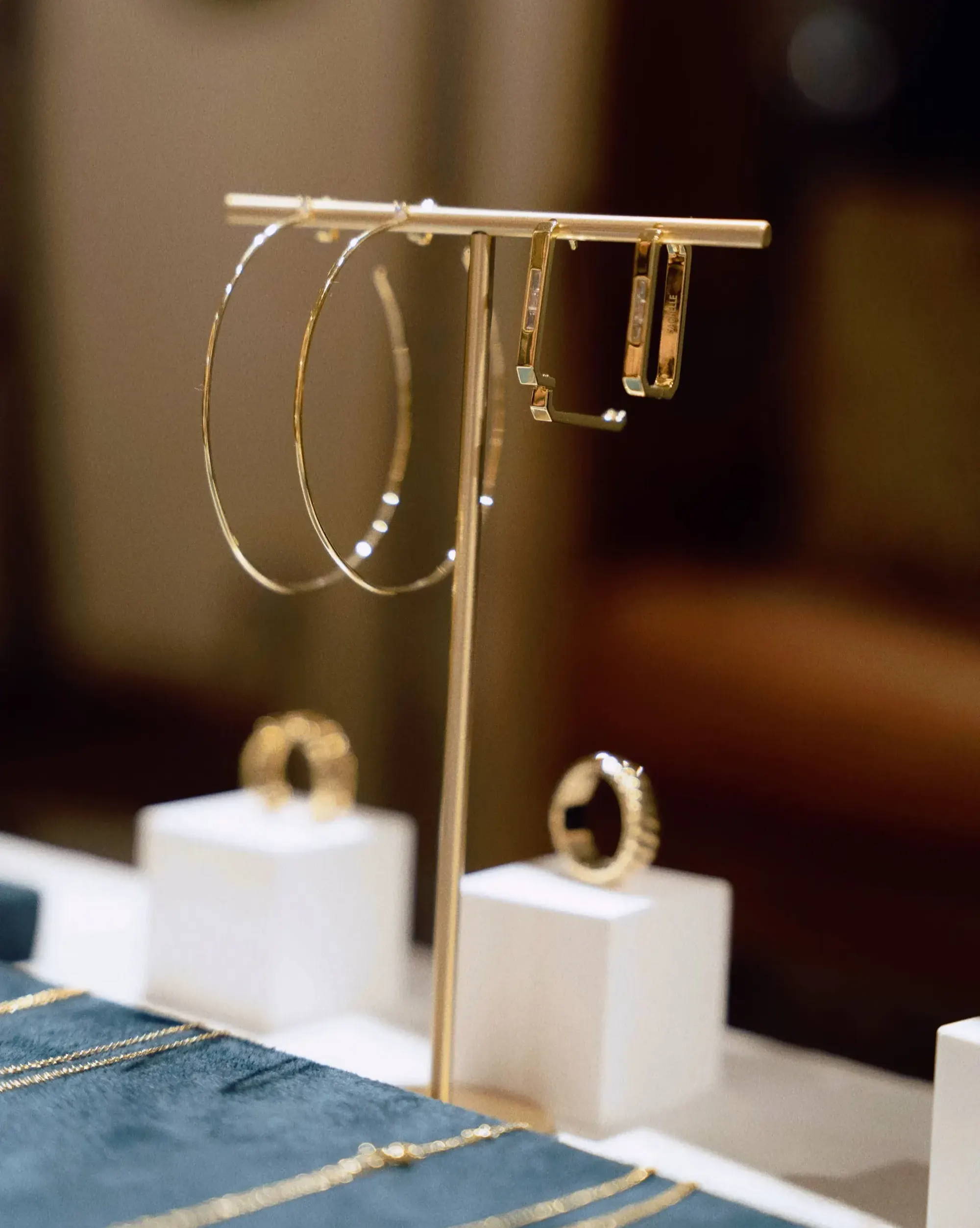 A display of our classic collection pieces

The Birth Flower Collection
Celebrate your unique character with our birth flower collection. This perfectly polished birth flower pendant hangs delicately on classic gold-filled chain necklaces. Pair this pendant with its matching birth charms made of conscious gemstones. This necklace is perfect for everyday wear with a golden accent for any outfit all year-round.

Written by Michelle, Co-founder of Sachelle Collective