Behind The Design: The Megan Collection
We met Megan through a mutual friend last year at our Christmas Party and hit it right off. It wasn't too difficult as Megan was such a genuine and sweet soul to begin with! After a whole year in preparation, we finally launched The Megan Collection with Em Megan on September 15th. Continue reading to reveal how this dream collaboration collection came to life through our design journey!

When conceptualising the collection, Megan mentioned that each year, she writes down a list of words that she wants to focus on, to root herself down for the year ahead. The keywords for 2022 was gratitude, love, and joy, and we used it as the pillars for designing the pieces. Megan also means pearl in latin and it was the perfect way to incorporate this ever-growing trend as well. Ideas were bounced back for a whole month before we started the design process!

The 3 Locket Necklaces - Gratitude, Love, and Joy
Megan's inspiration for the design stems from her own experiences in life and the people around her. Each design is personalised, from the design to the names each piece, taking personal memories and values and turning them into beautiful jewelry pieces. The three themes were echoed into three locket necklaces, with each one opening up to a beautiful quote.

Anna, Pearl Paperclip Chain Necklace
The beautiful Anna necklace incorporates her favourite pins and pearls. She named this particular piece Anna, after her mother.

Tegan, Pearl Paperclip Chain Bracelet
The Tegan bracelet is a juxtaposition play between the strong gold chain and soft, iridescent pearls, representing her and her husband Tommy.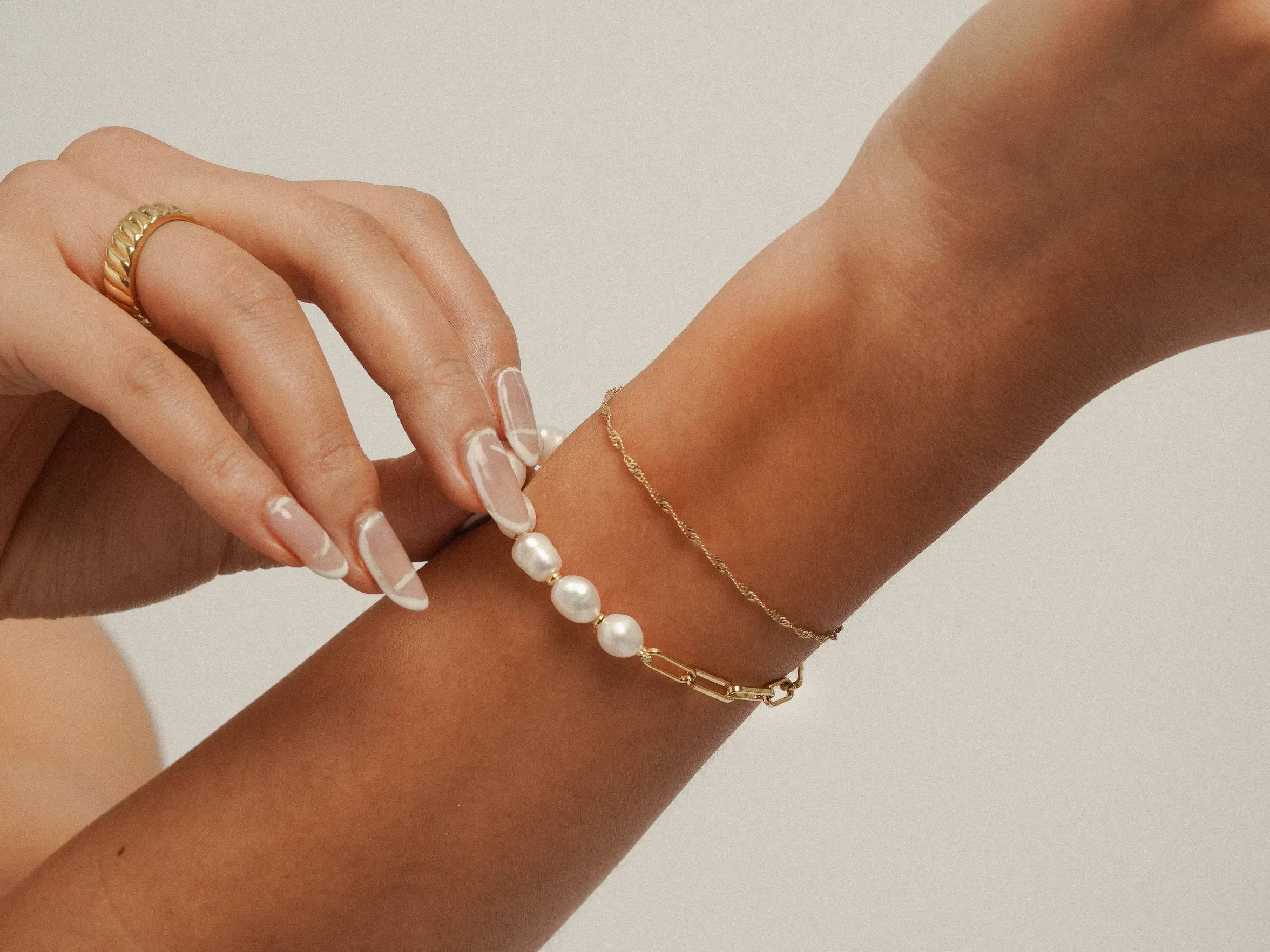 Astrid, Peridot Stud Earrings with Jacket
The Astrid earrings were also very special and features green gemstones in the color of her birthstone, the peridot stone.

This was almost a whole year worth of work before we finally launched the collection on September 15! We sold out most of our stocks within the first 48 hours, which is such a huge milestone for us at Sachelle Collective. We are truly thankful for everyone's support and are SO proud of Megan and her success on this collection! To celebrate, we hosted a launch party and had a fun lunch filled with splendour and laughters. Follow our Part 2 of this blog for more.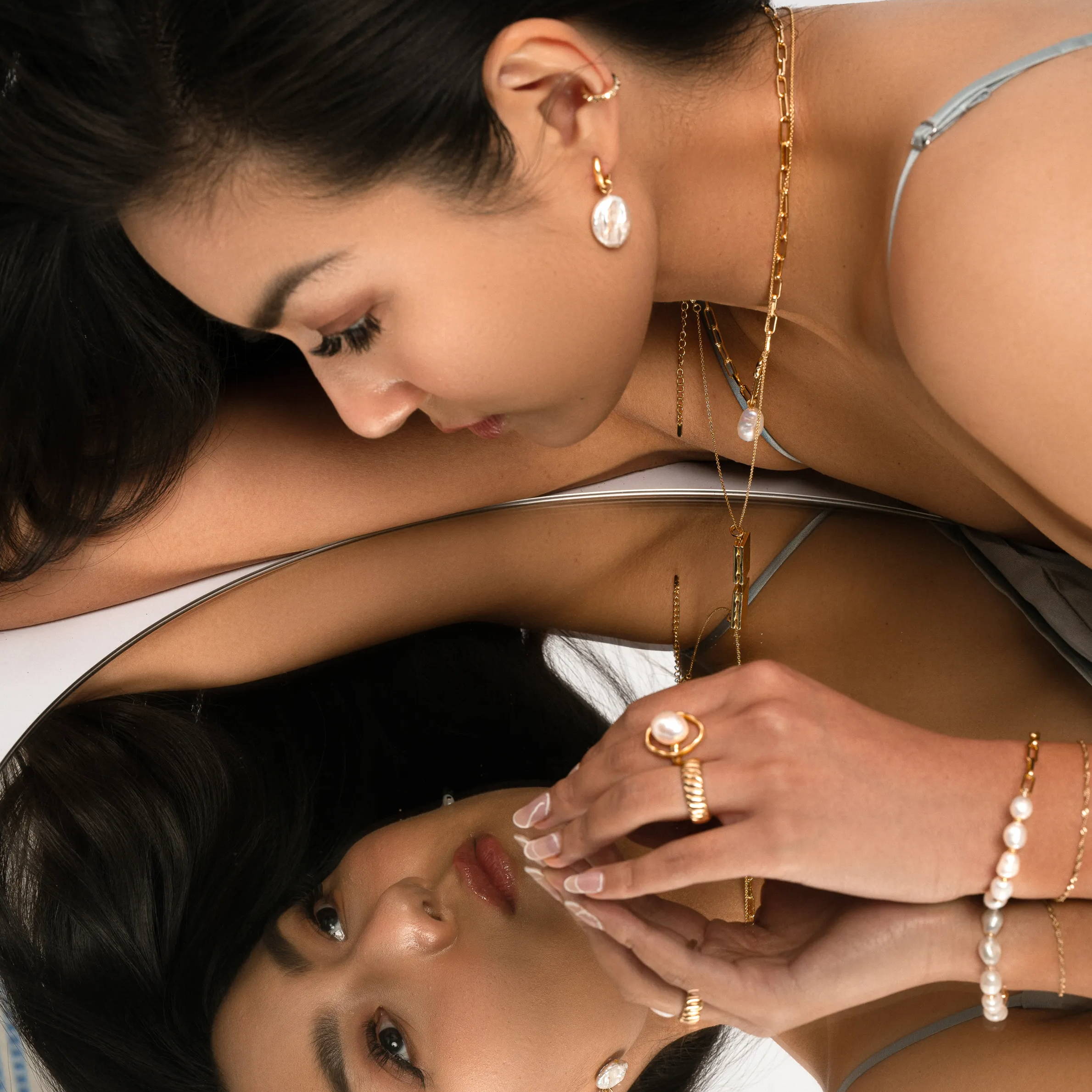 Written by Michelle, Co-founder of Sachelle Collective