5 Meaningful Jewelry Pieces to Gift Your Mom this Mother's Day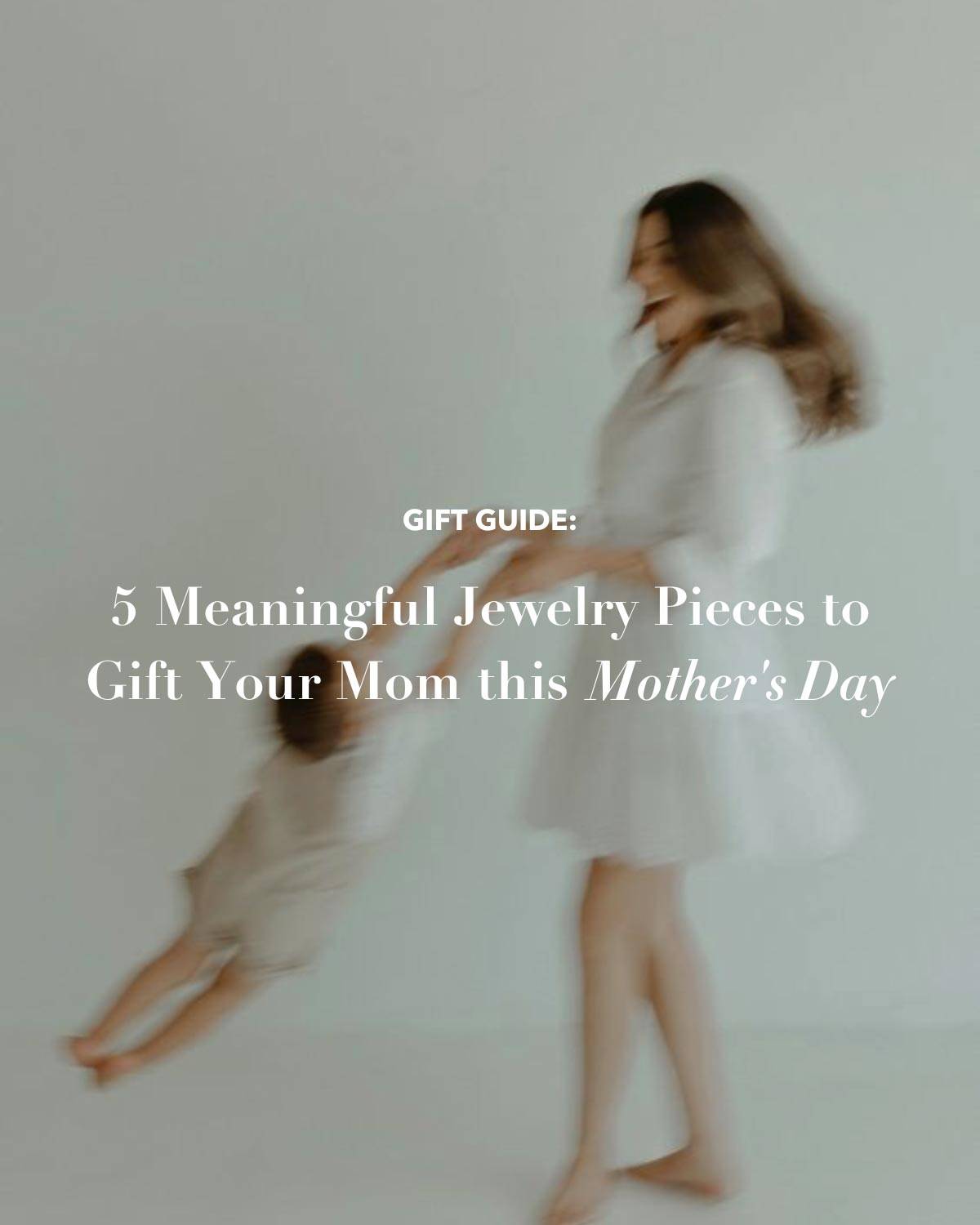 Mother's Day is fast approaching, and it's the perfect time to show your love and appreciation for the most important woman in your life. One way to express your love and gratitude to her is by gifting jewelry, which is always both a classic and sentimental gift. Afterall, who can say no to beautiful jewelry?

When it comes to gift, it's essential to choose a piece that truly speaks to their unique style, personality, and lifestyle, to ensure that they will love and wear the gift regularly. This is also why it's important to choose quality pieces that are gold filled or solid gold, so that they are durable enough everyday wear, and are lifetime pieces that will be treasured for years to come. By choosing high-quality jewelry, it will serve as a constant reminder of your love whenever it's worn.

We've curated a guide of our favorite jewelry pieces that we would personally gift to our own moms - and we're excited to share them with you! Each piece has been selected with love and thoughtfulness, and we hope that it will inspire you to find the perfect Mother's Day gift.

---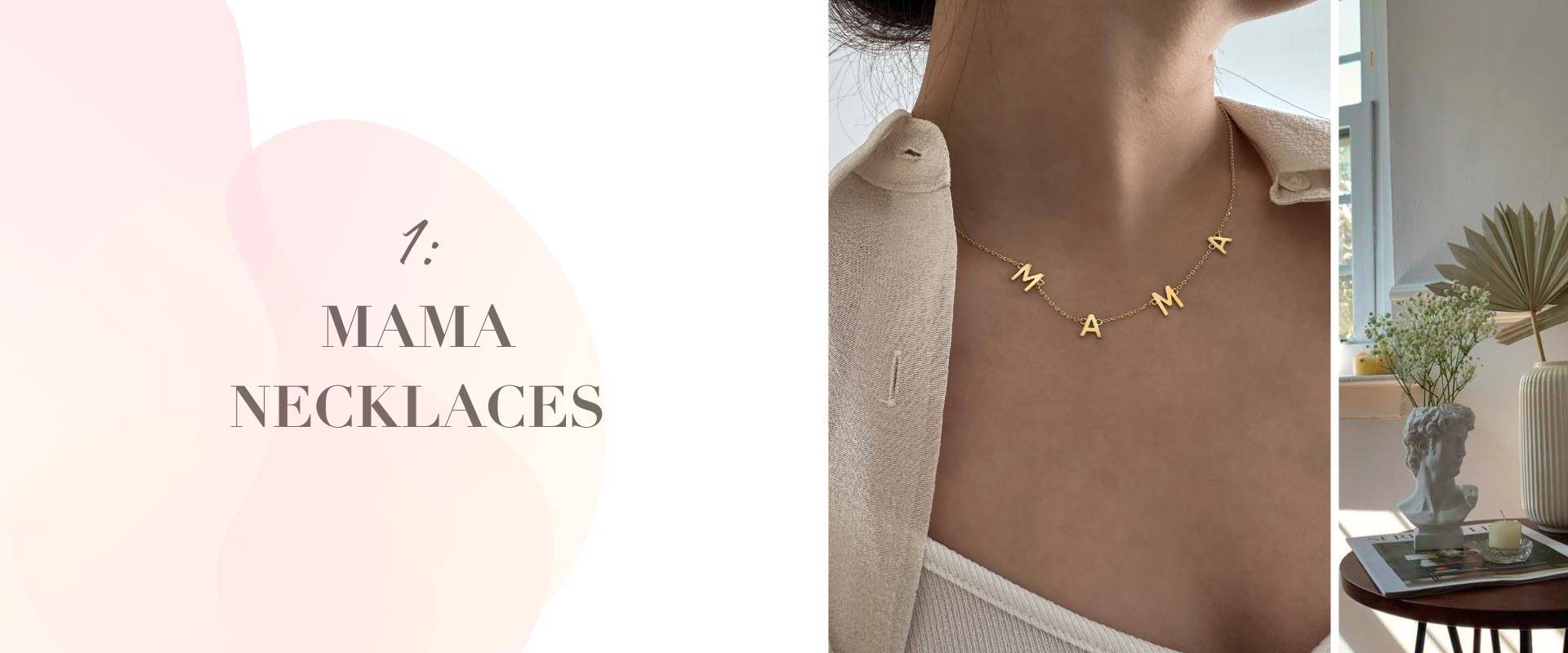 For the minimalist moms who love understated jewelry, this sweet script necklace that simply says 'MAMA' is the perfect gift. This necklace is a modern, stylish way for your mom to show off her love and pride for her role as a mother.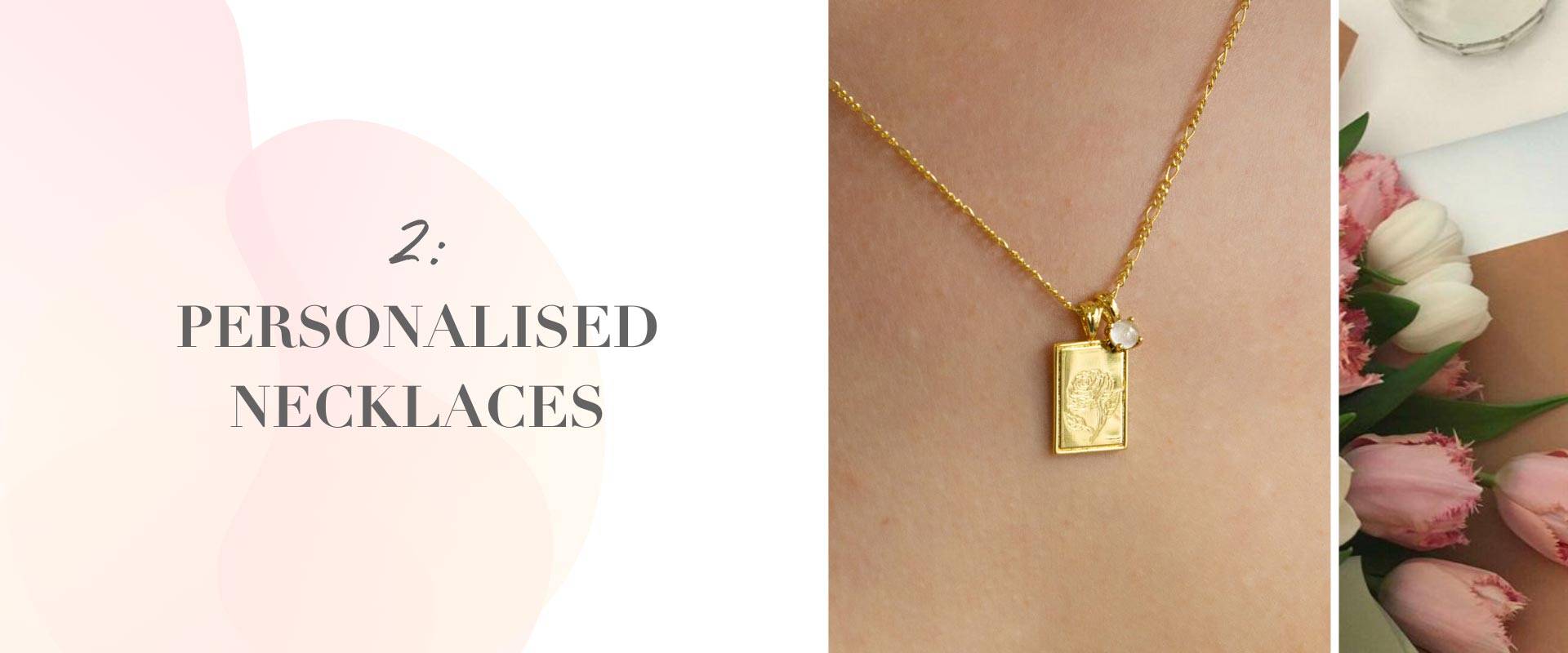 Make it extra special and gift her a charming necklace that can be customized to feature your mom's birth flower and birth charms. You can choose to match her birth flower pendant with more than one birth charm, giving you the chance to commemorate memorable dates such as birthdays and other significant events. This makes the necklace a truly bespoke and thoughtful keepsake that she'll cherish forever.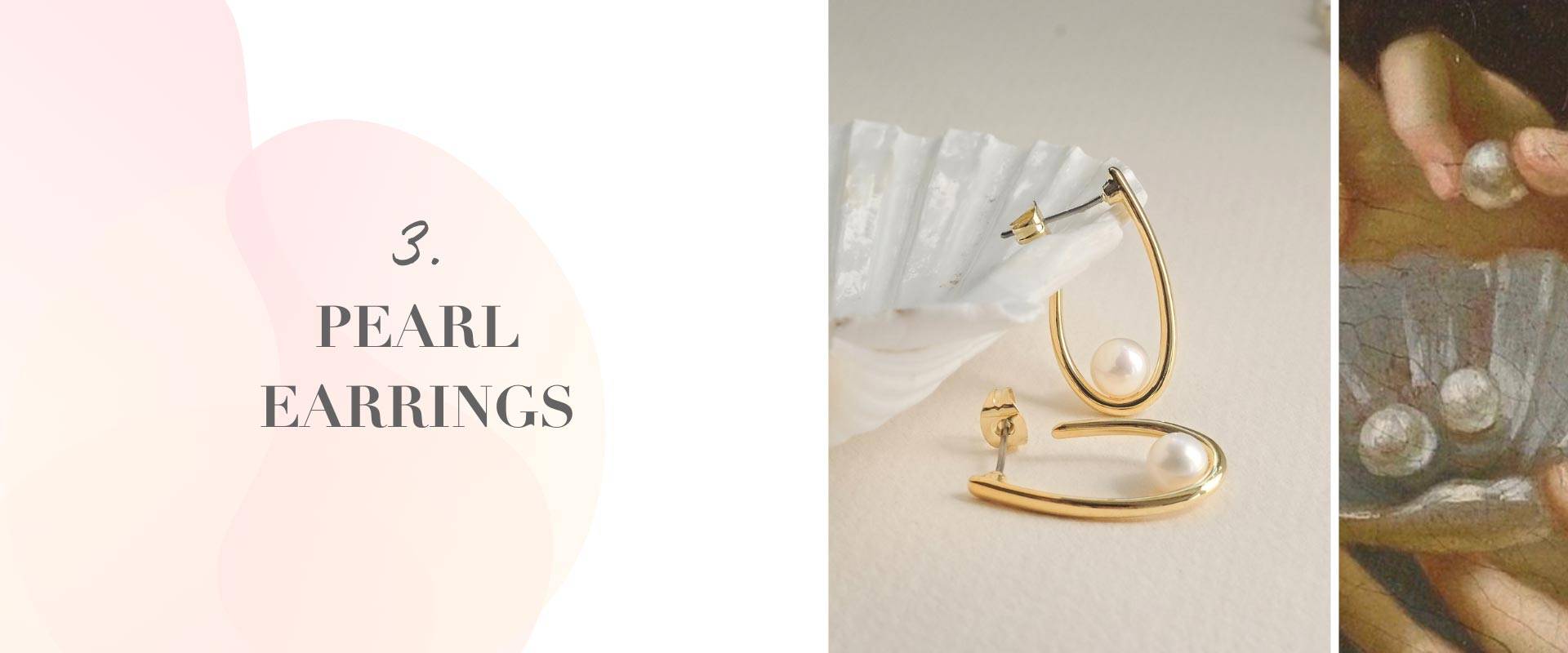 If your mom has a classic and elegant style, a pair of pearl earrings is a timeless gift choice that you simply can't go wrong with. Our recommended picks are the Aurelie Earrings and River Hoops, both featuring beautiful and iridescent freshwater pearls that are just as stunning as her!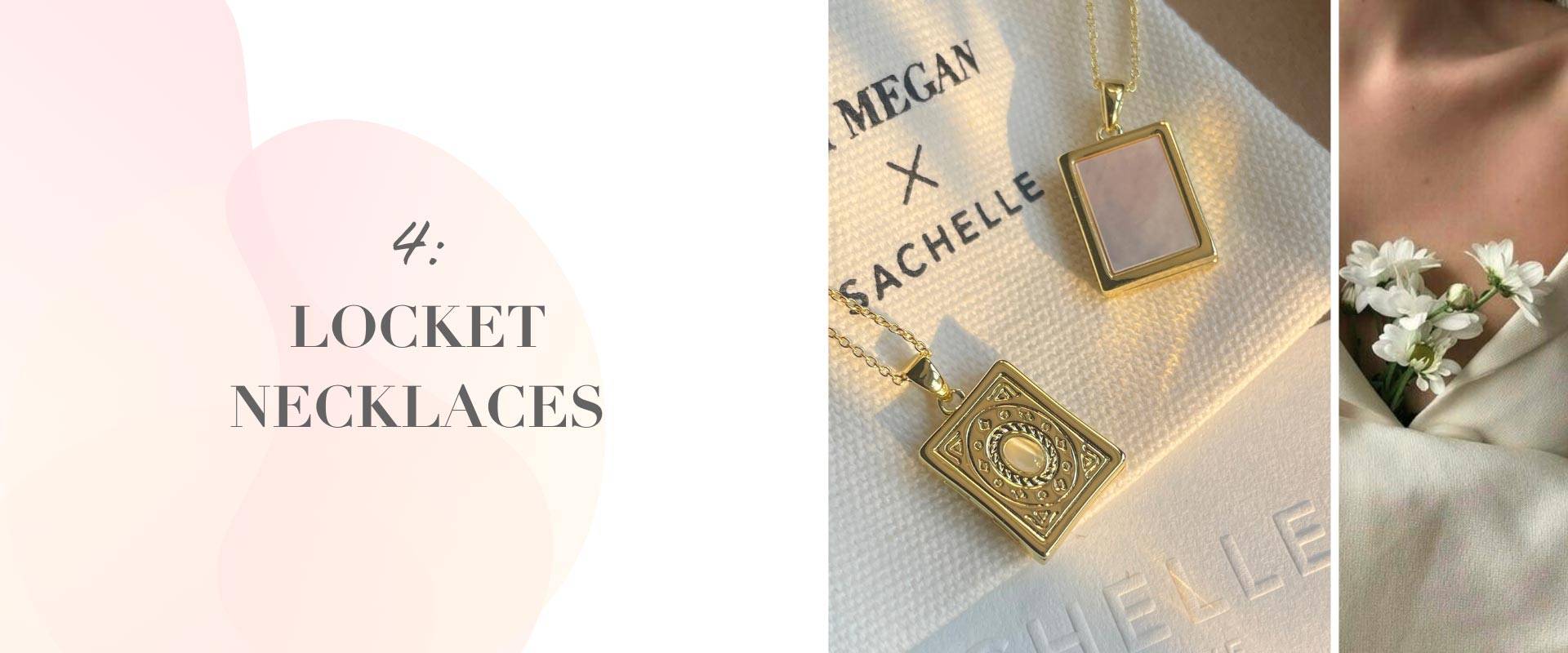 Our Love and Gratitude Locket Necklaces are sentimental gifts that will remind your mom that she is thought of. The lockets opens to reveal inspiring quotes such as "Don't forget you are loved" and "Today, I am grateful for everything", making it a meaningful and heartfelt gift for her to treasure closely to her heart. It is the perfect way to show her how much you cherish her.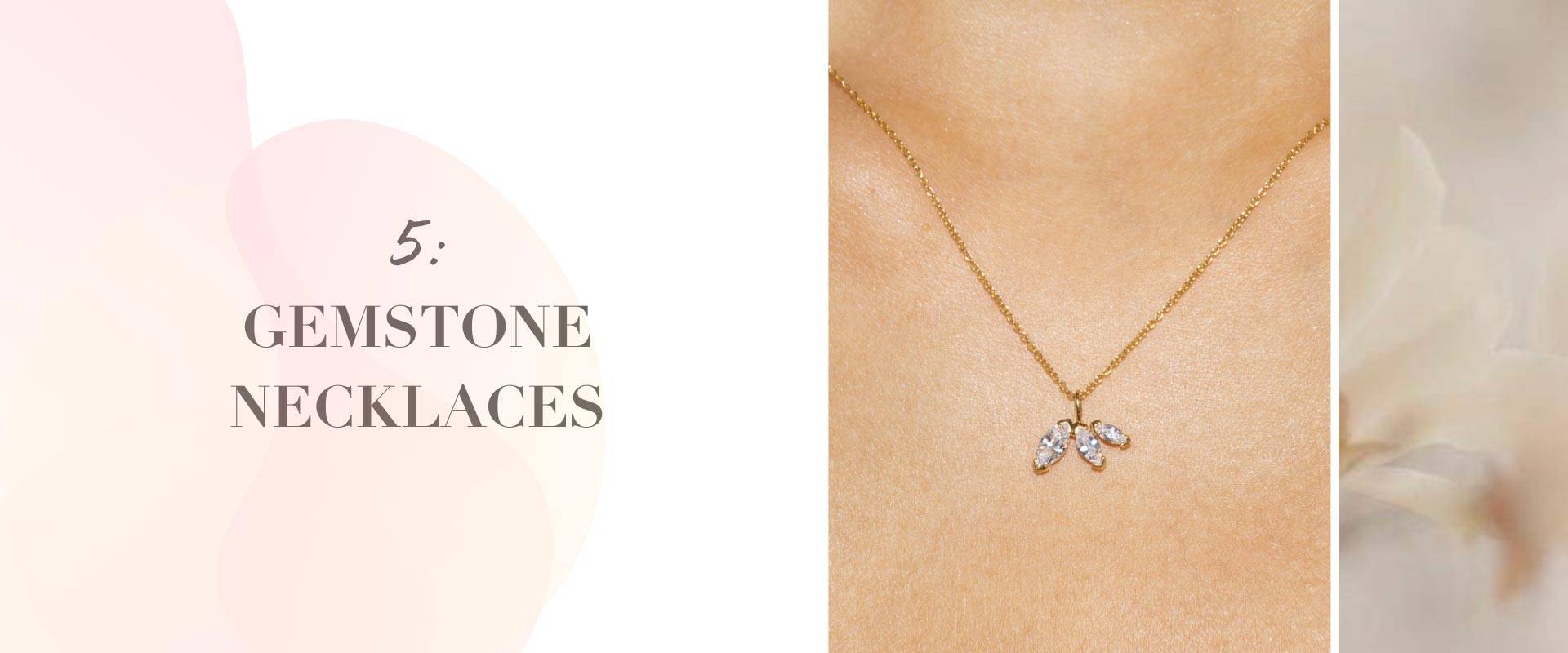 For a gift with a real wow factor, turn to gemstone necklaces with added sparkles. Our Colette pendant necklace is a stunning example of a piece that's sure to impress. Representing purity and rebirth, the lotus flower pendant is a symbol of hope and new beginnings, making it a particularly meaningful gift for any mom. It's a simple yet elegant piece that she can wear every day to remind her of your love.
We hope this guide will help you find an idea gift for your mom. Whether you choose a personalised necklace, elegant pearl earrings, or simply spending quality time with her, this is the time to let her know how much you love her. After all, it's the personal touches and heartfelt gestures that make this day truly special.
From our hearts to yours, we wish you and your mom a happy and memorable Mother's Day.
Written by Michelle, Co-founder of Sachelle Collective